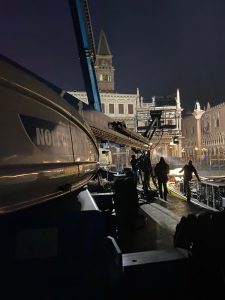 Once again, Werent machines on the set of a movie. This time it's "Mission Impossible 7" with a spectacular Tom Cruise starring in Christopher McQuarrie's latest blockbuster.
The location for the seventh episode of the saga is the scenic lagoon in Venice and it's set to become another big success.
Adventurous, highly-thrilling scenes, which were shot, in part, thanks to the lifting machines made available by Werent, more specifically some of our self-propelled telescopic and articulated aerial platforms.