Werent is in the final of the European Rental Awards 2021. The event is a collaboration between the European Rental Association and International Rental News.
It is one of the most authoritative and prestigious awards given to the best rental companies on an international scale. Judges called upon to determine the shortlists for the various categories assessed over 74 entries received, one of the largest participations in any edition of the European Rental Awards.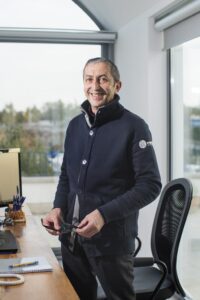 Werent is in the finals in the category "Hirer of the Year, companies with turnover over 15 million euros", along with three other companies, including two from the UK and one from Spain.
«This is a very important result for us – commented Michele Marraffa, CEO of Werent – but above all it is recognition of our investment over the years in people, their training and the safety of our workers».
Werent is a leading company in the rental of machines for lifting goods, lifting people, and earthmoving, with a fleet of machines that is constantly being updated and which guarantees high environmental performance and operator safety.
«Investing in machines is fundamental – says Marraffa – but the real bet is on people. We have set up the ITUS Academy, a training school available to our internal staff, but also to external parties, as Werent is an accredited body for the issue of numerous certifications», Michele Marraffa continues. «We have created a substantial editorial production, which represents our educational material, also making use of all the best web technologies available, including an internal communication portal».